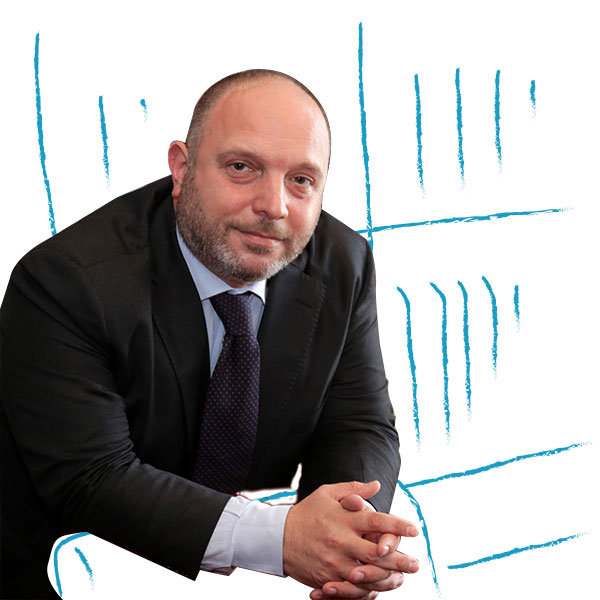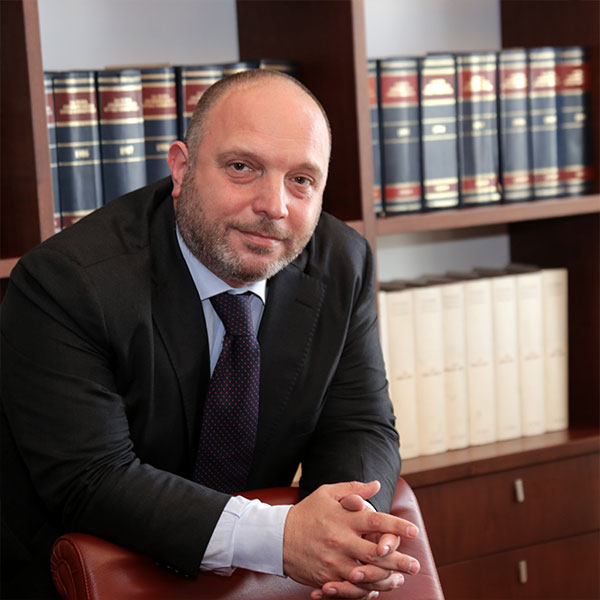 Ivano Cavanna was born in Genova in 1968.
He graduated from the University of Genova in 1992.
After graduating, he attended a course in European Consumer Law at the University of Louvain La Neuve (Belgium) and participated to a research project on trust at the University of Paris II Pantheon Assas.
He began the activity in 1996 in the Studio Alpa-Galletto, working mainly with civil, company and bankruptcy litigations.
Between 1993 and 2000 he was a lecturer in the training courses for real-estate administrators promoted by Lawyer Gino Terzago.
He is among the lecturers in the training center of the Surveyors Association of Genova.
Since 2006 he has been collaborating as lecturer of the civil procedural law course in the legal training school Mauro De André in Genova.
He is the author of publications on civil and contractual law topics, and of speeches and statements in conferences relating to his subjects of competence.
In 2012 he earned a qualification as Mediator (Italian D. Lgs. 28/2010) at the training center for mediators within the Italian Bar Association in Genova.
He is admitted to the Corte di Cassazione.
He is Founder of Galletto & Associati.
Associazioni con struttura atipica, in Nuova Giur. Civ. comm., 1994, II, 1
Trasformazione e fusione di società cooperative, in Nuova Giur. Civ. Comm., 1994, II, 265
Mutato contesto normativo e risoluzione per eccessiva onerosità, in Nuova Giur. Civ. Comm., 1994, I, 486
Cumulatività degli effetti di risoluzione e recesso nella caparra confirmatoria, in Giur. Merito, 1995 ,949
Questioni in tema di vendita di acque, in Giur. Merito, 1995, 969
Sulla risarcibilità del danno non patrimoniale in favore di una persona giuridica, in Giur. It., 1995; I, 2, 275
Gravi difetti di costruzione dell'edificio condominiale, danni a porzioni di proprietà esclusiva e ruolo dell'amministratore, in Nuova Giur. Civ. Comm., 1996, 25
Osservazioni in tema di risarcimento del danno da occupazione acquisitiva, in Nuova Giur. Civ. Comm., 1996, 639
Associazioni non riconosciute e autonomia privata, in Vita Notarile, 1996
Lettere di patronage, profili attuali, in Econ. Diritto terz., 1996, 885
Lettere di patronage ed estensione della responsabilità del patronnant, in Nuova Giur. Civ. comm., 1996, 285
Trust e multiproprietà, nel volume collettaneo "I trusts in Italia oggi", Milano, 1996 (con G. Alpa)
Clausole "if and when" ed altre questioni in tema di esecuzione del subappalto, in Nuova Giur. Civ. Comm., 1996, 418
Acquisti immobiliari di un comitato ed intestazione fiduciaria, in Vita not., 1995, 100
Adozione di minore e delibazione di sentenza straniera, in Giur. Merito, 1996, 22
Enti non profit e neutralità delle forme associative, in Notariato, 1997, 1
La delega legislativa per la riforma del diritto societario: i rapporti tra la legge di delega ed il d.. lgs. N. 5/2003. Profili di costituzionalità, nel volume collettaneo "Processo, arbitrato, conciliazione nelle controversie societarie, bancarie e del mercato finanziario", Milano, 2004, 346 (con S. Guglielminetti)
Il Recesso, nel volume collettaneo "Le Assicurazioni private", in Giur. Sist. Bigiavi, 2008.